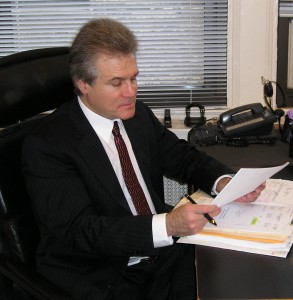 Education & NYS Bar Admission
Michael W. Goldstein earned his undergraduate degree summa cum laude in 1975 with a major in economics and a concentration in accounting. Upon completion of his undergraduate studies, he was awarded a three year graduate fellowship. He attended law school full-time while also teaching accounting to college students. In 1978, he earned a Juris Doctor degree from Brooklyn Law School. He is admitted to practice law in all courts of the State of New York and in the United States District Courts for the Eastern and Southern Districts of the State of New York.
NY Business Lawyer | NY Contracts Lawyer | Commercial Litigation Lawyer | Real Estate Lawyer | Probate Lawyer | Accident Lawyer
Michael W. Goldstein is a New York lawyer since 1979, practicing in the areas of New York real estate law, commercial transactions, business and personal contracts, commercial litigation, wills, trusts and estates, and NY personal injury litigation.
For more information click Attorney Profile
Client Testimonials
If you would like to read what our clients say about us, please click Testimonials.
Tell Us About Your NY Business Law, Real Estate Law, Probate or Accident Case
To have your case or legal matter reviewed, we invite you to complete one of our Questionnaires, or click Contact Us to send an email. You may also call Michael W. Goldstein to discuss your case or legal matter by telephone, or to schedule a consultation at our office.
NY Business Lawyer, Real Estate Lawyer, Probate Lawyer & Accident Lawyer and Attorney New York, representing clients throughout New York State
Law Offices of Michael W. Goldstein
Attorney Advertising