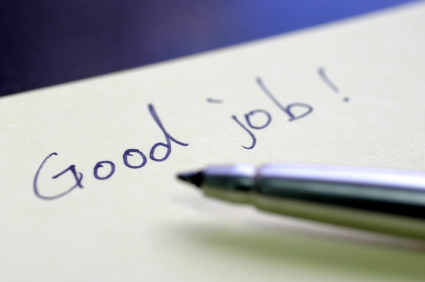 Our skill and hard work are reflected in the results we achieve for our clients. All of the following testimonials are accurate transcriptions of actual letters, notes, emails and other correspondence sent to us by our clients.
Hi Michael,

I benefit from the pleasure of working with Michael Goldstein, as I continue to overcome our challenging business endeavors. Michael's keen listening coupled with his abilities and responsiveness have truly provided my firm with immediate coverage. It is not often you can call an attorney and they are able and willing to react quickly and effectively on your behalf in such a humanistic manner. Michael is truly a vital part of the "***** Group Family."

Terri G
Michael,

Thank you so much for all your help and kindness. I appreciate all you have done for me and my father. You are a very kind and caring person and a credit to your profession…I never met Gail. She sounds like a very sweet, kind person…She never rushed me on the phone and always took the time to listen to me. You're lucky to have a person like her working with you. Thanks again.

Joe B.
Dear Michael,

Just a little note to let you know how much I appreciate all your hard work on my case!

You're great!

Deborah R.
Dear Mr. Goldstein,

Thank you immensely for all of your hard work. I am very pleased with the resolution of my case. You did a great job!!

I will not hesitate to refer your services to someone else in need.

All the best.

Krystine K
Dear Michael,

Enclosed are endorsed checks. Would you please make the amount in three checks. I cannot handle that large of amount in one check.

Thank you again for your great work. You have a great attribute (that I have and love)–you will put forth whatever effort is necessary to achieve the maximum and make every task a success!!

Have a great life!

Thanks,

John H.
Dear Michael,

Karolyn and I would like to thank you for your excellent work and consultation.

Sincerely,

Manny P.
Dear Mr. Goldstein,

Thank you very, very much for your diligent handling of our case.

Sincerely,

Erlinda M.
Dear Mr. Goldstein,

Attached is a copy of the release and the stipulations…Thanks for all of the great results!

Very truly yours,

Bob H.
Dear Michael,

Many thanks. I really appreciate all of your hard work.

Fondly,

Karolyn P.
Dear Mr. Goldstein,

Thank you once again for your hard work on this impossible case. May God bless you and your family for the help you extend to people like us.

Sincerely,

Igor, Erlinda and Aileen
Dear Michael,

Just a note to thank you for taking such good care of my friends after their unfortunate accident. I had no doubts that you would handle their case with the same courteous and professional manner you handled ours. Your successful track record in these matters is truly amazing.
Regards,

Allen G.
Dear Michael,

Thank you so much for your work in resolving my auto accident case. I know that fighting a large insurance company is a huge task, which you accomplished perfectly. The settlement check was more than I originally anticipated.

Your professionalism, personal attention and meticulous attention to every detail are greatly appreciated.

As you know, I referred a couple of friends to your office and will continue to do so.

Thanks again.

David F
Dear Mr. Goldstein,

I just want to express my gratitude and appreciation for your efforts on my behalf in the Jeep accident matter. The circumstances of this case were difficult to begin with, and were complicated by unrelated personal difficulties I've been experiencing. Yet your conduct throughout this affair remained professional, courteous, and meticulous, and together with some good fortune, resulted in a very satisfactory conclusion. I will not hesitate to recommend your services to anyone in need of them, or to call upon you myself once again, should the need arise in the future.

Sincerely,

M. Christopher V.
Dear Mr. Goldstein:

Thank you very much for successfully representing me from the accident I had. You did a great job!!! And if I ever need legal representation, I will not hesitate to go to you again.

Sincerely,

Gabriela B.
To Michael,

In appreciation on your handling my case and informing me well!

Dianna B.
Law Offices of Michael W. Goldstein, a New York law firm
Attorney Advertising